The International Journal of Quality Innovation is a 100% Gold Open Access journal which levies an article-processing charge (APC) of £630/$980/€800 upon acceptance following peer review. However, authors are not expected to pay this charge from their personal funds.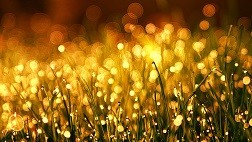 We believe that the APC should not be a barrier to publication for accepted articles.
Numerous funding options are available.
The Korean Society for Quality Management (KSQM) awards funding to pre-approved authors whose work falls within the journal's aims and scope. To request full funding from the KSQM pending acceptance before you submit your paper, please email Sang M. Lee with your idea and/or abstract, and request a code entitling to you a full APC waiver pending article acceptance. On submission, choose the payment option that reads, "I believe that I am covered by an institutional membership arrangement and wish to request institutional payment or discount (as applicable)" and enter your code.
If you live in one of these countries, SpringerOpen will cover your APC.
If your institution is one of SpringerOpen's members, you are eligible a discount or full waiver of the APC. Contact your institution to learn exactly how much is covered.
If your research is not covered by any funding toward open access publication, provide a letter from your department head attesting to this.
To explore more funding options, contact our free open access support service here.
If your funding covers publication in an 100% Gold Open Access journal, you can simply accept responsibility for the waiver and pay publication fees on acceptance.
Once you have chosen a funding option, submit your paper via Editorial Manager.